Numbers continue to grow on the JARW lecture tour of Australia. After wonderful welcomes from Austen groups in Sydney, Souther Highlands and Hunter Valley, we continue with the second half of the visit:
Sat Apr 27, 1pm: QCWA Conference Centre, Brisbane
Tue Apr 30, 8pm: English Speaking Union, South Yarra, Melbourne
Weds May 1, 6pm: Friends of the University of Adelaide Library
Fri May 3, 3.30pm: Flinders University
Sat May 4, 2.30pm: Tom Dadour Centre, Subiaco, Perth
If you're in the area do come along, say hello and join the ever-growing band of subscribers to Jane Austen's Regency World magazine!
The May/June issue of Jane Austen's Regency World magazine (No 63) will be mailed to subscribers this week and introduces Regency Rogues, our exciting regular new feature.
In the first installment you can read about the clergyman who murdered an earl's mistress and why he attracted huge public sympathy.
Also in the new issue:
Take our Mr Darcy courtship test to discover if you are ready for a Regency romance
A new staging of Pride & Prejudice comes to The Regent's Park
A German princess describes her visit to Bath in 1775
Narcissism in the novels: how Jane Austen understood personality disorders
Chawton House Library celebrates its first decade
Austen Authors: the writers who enjoy producing prequels, sequels and much more
Plus news from the Jane Austen societies in the UK and Australia, book reviews, all the latest news, quiz, and much, much more. To subscribe click here.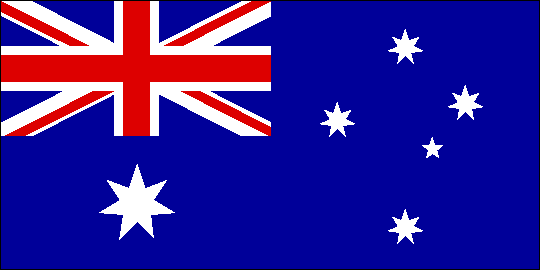 After visits to the Jane Austen Festival of Australia in Canberra and the Jane Austen Society of Australia in Sydney, Regency World's tour of Australia continues. Dozens of new subscribers signed up to receive the magazine in the first two cities, with individual copies of magazines selling out.
The next stops on the tour are:
Monday, April 22, 2pm: Bowral (Southern Highlands)
Wednesday, April 24, 6.30pm: Newcastle (Hunter Valley)
Saturday, April 27, 1pm: Brisbane 
If you are in one of these areas, do come and say hello
If you're in Singapore on Tuesday (April 16), or know anyone who is, come and meet the editor of Jane Austen's Regency World magazine. Here are the details from Amanda Aston, the organiser of the Jane Austen Circle of Singapore:
We are delighted to welcome the Editor of the global  "Jane Austen's Regency World'  magazine, Tim Bullamore from Bath , UK, who is giving a talk to JACS … about the past, present and future of Pride and Prejudice to celebrate its 200 years since first publication. Tim is an award-winning journalist whose work has featured in the Daily Telegraph and The Times newspapers in London, the Sydney Morning Herald in Australia, and the New York Times in the US. You can subscribe to this magazine on www.janeaustenmagazine.co.uk 
 Tuesday 16 April, 8pm, at 28 Gilstead Rd, 05-02, Singapore 309072
Tickets, $15 to include complementary scone, cream and jam, tea, and a glass of wine. Donations welcome, all proceeds to orphans. RSVP, first come , first serve basis. Thankyou to all who have already signed up, can pay on the door.
 You can contact Amanda at: aaston98@googlemail.com
Jane Austen's Regency World magazine is going on tour: We will be visiting Singapore and nine Jane Austen groups across Australia between April 16 and May 4.Come and meet the editor, Tim Bullamore; find out about how the magazine is produced; buy some back issues. 
The full schedule is:
Tuesday, April 16: Jane Austen Circle Singapore, 8pm. Contact JACS through their Facebook page for more information 
Thursday, April 18: University of the Third Age, Canberra, 2pm
Friday, April 19: Jane Austen Festival of Australia, afternoon. Part of the weekend of Austen celebrations in Canberra
Saturday, April 20: Jane Austen Society of Australia, Sydney, 2pm. At Uniting Church, Roseville
Monday, April 22: JASA Southern Highlands, Bowral, 2pm. Contact Adrienne Bradney-Smith: adriennebradneysmith@gmail.com
Wednesday, April 24: JASA Hunter Valley, Newcastle, 6.30pm. DAPA Theatre, Hamilton. Contact Pamela Whalan for details: pwhalan1@bigpond.com
Saturday, April 27: JASA Brisbane, 1pm. QCWA Conference Centre, Spring Hill. Contact Joan Lucas for more information: lucasjd@optusnet.com.au
Tuesday, April 30: Jane Austen Society of Melbourne, 8pm. The English Speaking Union, South Yarra. Click here for more information about JASM
Wednesday, May 1: Friends of the University of Adelaide Library, 6pm. Barr Smith Library. Full information here
Friday, May 3: Flinders University, Adelaide, 3.30pm. Contact Gillian Dooley, the organiser, for details
Saturday, May 4: JASA Perth, 2.30pm. Tom Dadour Centre, Perth. Contact the organisers through their Facebook page
The Royal Mail's Jane Austen stamps are published today

Mail posted in Chawton will have a special Austen postmark for one week only

Illustrations from Pride and Prejudice and Sense and Sensibility adorn two 1st class stamps

Mansfield Park, Emma, Northanger Abbey and Persuasion make up the six-stamp set

All six stamps, designed by Angela Barrett, are available in a special presentation pack

P. D. James has written a special introduction for the presentation pack

To purchase the stamps visit the Royal Mail's special website here

Readers of Jane Austen's Regency World magazine can enter a competition to win a presentation pack. To subscribe visit our website here
The media is awash with stories how today – Monday, January 28, 2013 – is the 200th anniversary of the first publication of  Jane Austen's Pride and Prejudice.
Chawton Cottage appeared on BBC Breakfast this morning.
The P&P readathon is being streamed from the Jane Austen Centre here in Bath.
And the Pride & Prejudice special edition of Jane Austen's Regency World magazine is still available – as is Celebrating Pride and Prejudice, by Maggie Lane and Hazel Jones, marking 200 years of Jane Austen's "darling child"
The Royal Mail is set to celebrate Jane Austen on a set of stamps in 2013.
The bicentenary of the first publication of Pride & Prejudice, Austen's most famous novel, will be celebrated as part of a six-stamp set on sale from February 21. The set will also feature scenes from Austen's other works.
There are also stamp issues in 2013 featuring the TV series Dr Who and London Underground.
Andrew Hammond, managing director of Royal Mail Stamps, said: "We had a fantastic programme last year across a variety of different topics and capped it off with our hugely popular [Olympic] gold medal stamps.
"That's a unique act to follow but the 2013 programme explores some of Britain's greatest achievements from the world of literature, industry, sport and modern society in a schedule that certainly contains something for everyone."
A 40-year-old orangutan has developed an unnerving obsession with Pride & Prejudice. 
Albert, a 200lb (91kg) primate reads up to 50 pages a day of Austen's book.
And he's so gripped that unless he's had at least half-an-hour of Elizabeth Bennet's travails with Mr Darcy, he won't sleep at night. 
Michael Krause, Albert's keeper at Gdansk Zoo, in Poland, revealed: "Albert's favourite book is Pride & Prejudice while his partner Raya likes German fiction. But they both like cookery books.
"When we're doing dramatic readings they like me to act out all the movements."
The bedtime stories came about because the pair would not settle down at night.
Mr Krause said: "If you gave them a fruit snack they'd throw it around, if you tried to wear them out with play, they'd just get hyper.
 
"I didn't know what to do until I pulled out a book I was reading during a break and within a couple of minutes they were trying to read over my shoulder.
 
"Now they go to bed quietly and peacefully as long as they get their stories."
Read this and lots more from the Austen world in the new issue of Jane Austen's Regency World, out now.
The November/December edition of Jane Austen's Regency World magazine is published today – watch out for it in your mailbox over the next few weeks.
In the new issue you can read about:
Some great Christmas gift ideas for the Jane Austen fan in your life
You shall go to the dance – public and private balls in Jane Austen's time
How keeping a bawdyhouse could be a tough business
Baiting, coursing and fishing: blood sports were big business in the Georgian era
Looking at Jane's use of fashion accessories in Emma
The life of Sir Thomas Bernard, a prominent philanthropist
Jane in the Garden of England
Plus reports from the Jane Austen Festival in Bath and the JASNA AGM in Brooklyn; news, letters, book reviews and much, much more!
To subscribe visit our subscription page.